We are thrilled to announce that Madeline Marricco has been awarded our Annual Scholarship.

The MHV Annual Scholarship is awarded to a member of the credit union who is graduating high school and will be attending a two- or four-year accredited college in the Fall. Students submit an application package to include an essay focused on the "People Helping People" credit union philosophy.

Wayne Winkler, President and CEO of MHV, states, "MHV is dedicated to helping young adults academically. We think it's important for students to fulfill their educational goals and ambitions as they are the leaders of tomorrow."

Marricco, a member of MHV's Saugerties Branch, graduated from Saugerties High School and will attend Farleigh Dickinson University in the Fall. She plans to major in Sports Management. While a student at Saugerties High School, Marricco played soccer and was president of the National Honor Society. She graduated seventh in her class. She will continue playing soccer at Farleigh Dickinson. Marricco lives in Saugerties with her parents Sara and John, her sister Stella, and her dog Daisy.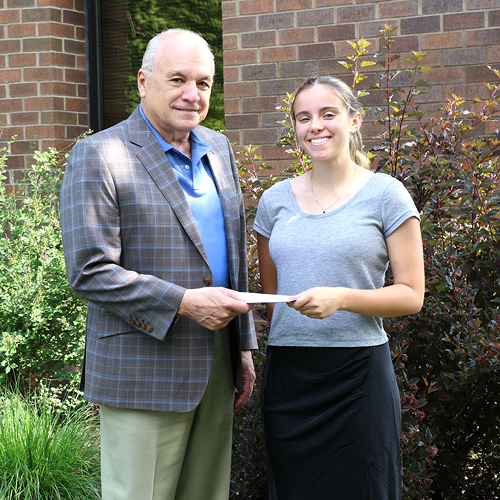 Photo: Scholarship winner Madeline Marricco with Wayne Winkler, MHV President and CEO