In late 2019, MHV received approval to expand into the counties of Westchester, Putnam, Sullivan and Rockland. And now we're ready to build the first Branch Location in our new service area!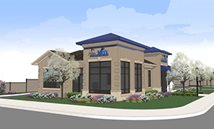 Peekskill Branch Rendering

Peekskill, NY, will host our first Westchester County Branch Location – making MHV the first credit union to serve the city. We've worked closely with the leadership in Peekskill to design a building that compliments the area's architecture and history. Convenient access is a primary concern, and our new location will sit directly in downtown Peekskill between two main streets that lead in and out of the city.

MHV opened membership to our expanded Hudson Valley service area soon after the expansion was approved by the National Credit Union Administration. Thanks to digital account opening, a robust Online and Mobile Banking platform, Mobile Check Deposit and an extensive network of over 118,000 totally-free ATMs, members have been able to bank with MHV without a physical Branch Location.

Michael Mattone, former VP Community Impact, and Leonel Soriano, former Mortgage Expert, have spearheaded the work of building community and member relationships in Peekskill and the greater Westchester area. Mike volunteers at Fred's Pantry, serves on the Board of Directors for Caring for the Hungry and Homeless of Peekskill (CHHOP), and serves as Treasurer on the Board of Directors for Hudson River Gateway Chamber of Commerce Foundation. MHV is also a member of the Hudson Gateway Chamber of Commerce.
Michael Mattone, former VP Community Impact

"MHV is excited to serve the Peekskill community with the opening of our Downtown Peekskill Branch later this fall," says Mike. "We are committed to being the credit union that this great city deserves, and guiding all Peekskill residents and businesses through their life's journey as their trusted financial partner."

Leo partners with members seeking Mortgage and Home Equity products. Leo has worked in the Hudson Valley for over 9 years helping individuals achieve their goals. He works exclusively in Westchester County and provides bilingual assistance to Spanish-speaking members.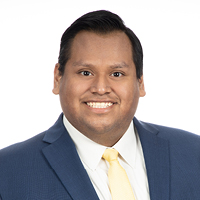 Leo Soriano, former Mortgage Expert
In an area long-served by national banks, MHV is thrilled to bring the credit union spirit to Peekskill. We're deeply connected to the communities we serve. Monetary support like the $30,000 in grants to local non-profits combating food insecurities is just one facet of our support. MHV employees volunteer thousands of hours each year at various organizations across the Hudson Valley. Those grassroots efforts extend to employee-led fundraisers like our Jeans for Charity program and Branch bake sales.

Beyond a deep connection to the local community, Peekskill residents will have access to award-winning financial education in the form of webinars, videos, podcasts, financial counseling, articles and eBooks. We're one of a very few financial institutions with a dedicated Financial Education Specialist and we build all of our education programs in-house.

The Peekskill Branch Location is scheduled a late 2021 opening.