Main branch location
Our Story
Guiding the Hudson Valley Since 1963

YOUR JOURNEY STARTS HERE
Mid-Hudson Valley Federal Credit Union (MHV) has been a member-owned credit union since 1963, and our commitment to our members has never wavered. Sure, we offer all of the products and services you would expect from an established financial institution: checking and loan products, credit cards, mortgages, investment and retirement services, online banking, mobile banking. We even offer extended-hours Personal Teller banking at all Branch Locations, making us one of the most convenient financial institutions in the Hudson Valley.
90,000+ MEMBER-OWNERS
Trusted and respected by more than 90,000 of your friends and family whom we continue to help on their financial journeys.
BUT WHY SHOULD YOU REALLY BANK WITH US?
At our core, MHV believes that people deserve guidance wherever they are on their financial journey. We believe that, beginning with childhood, people need the kind of expert knowledge that will help them make the right decisions at the right time. And we believe that delivering that guidance is a critical part of serving our communities. So, yes, we have all of the deposit and loan products you need, competitive rates, convenient hours, and top-notch service, but it's our commitment to guiding our members on their financial journeys that builds their trust in and loyalty to us.
FINANCIAL EDUCATION
Imagine having unlimited access to complimentary financial education tools, from a trusted local source, in a format that best meets your learning style, whenever you need them. We've built an entire portfolio of financial education carefully designed to address the most basic banking skills to more complex financial topics. From articles to videos, webinars to eBooks, our resources are built to help you navigate each part of your journey for continued financial success. Learn More
Community Impact
There is more to MHV's community commitment than financial education. With both financial support and volunteerism, our leadership and staff are deeply rooted in the communities we serve.
$256,665 DONATED IN 2022
Each year we support community-focused organizations, charities, and events through volunteering and contributions.
The pandemic tested the limits of our community organizations. We were grateful to be able to assist when and where it was most needed. Find out more about MHV's community involvement.

OUR STORY
Here at MHV our own journey as a community-based credit union has continually evolved. What began with an effort to provide employees of IBM Kingston a financial cooperative almost 60 years ago has grown into one of the largest credit unions in New York State. The conversion to and subsequent expansion of a community charter have allowed us to include the counties of Ulster, Dutchess, Orange, Putnam, Westchester, Sullivan and Rockland in our service area.
Our ability to adapt to the needs of our members and the communities we serve, as well as our commitment to guiding their financial journeys, are rooted in our Guiding Principles. This roadmap allows MHV to navigate change and establish long-term sustainability while staying true to you, our members.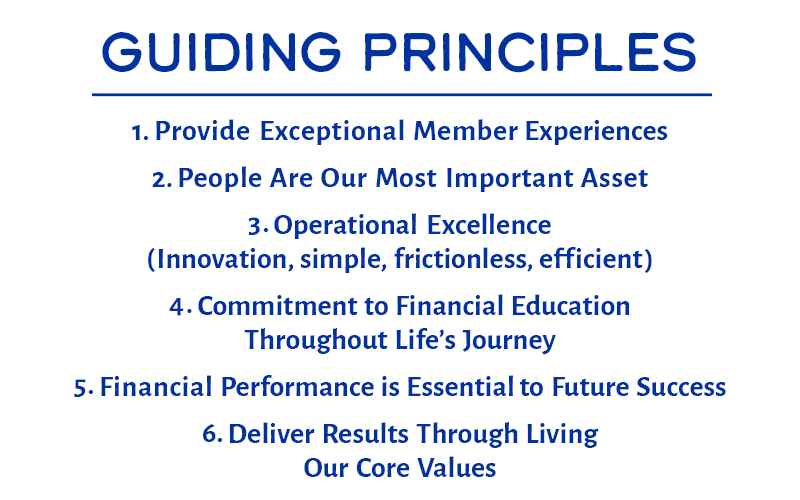 Our Core Values are the framework within which we undertake our journey. Our staff and management lean on these clearly-defined values to guide their daily work and their longer-term planning.

Together, our Guiding Principles and Core Values are the foundation of our culture and our member service.
3 Simple Steps To Opening Your Account
Determine Eligibility

Membership is open to anyone who lives, works, worships, volunteers or attends school in Ulster, Dutchess, Orange, Westchester, Rockland, Putnam or Sullivan County, NY. In addition, members' families, including spouse, children, grandchildren, siblings, parents, grandparents, and members of the immediate household are eligible to open an account.

Required Items

Gather the items you will need, including unexpired U.S. government issued identification, social security number, proof of physical address and other items, depending on the product.

Open Your Account

You may

open your account online

, over the phone or in person. In order to establish membership, you will be required to open a savings account with a minimum of $5.