Couple on computer with credit card
Unlock exclusive rewards with your MHV Visa® Signature card.
Ready to view rewards or redeem your points? Log in to Online Banking at the top of the page.
Need help accessing your points? Get help below.
Get rewarded in 3 simple steps
Spend

Use your MHV Visa® Signature card for everyday purchases.

Earn

Earn 1 point for every $1 spent.

Redeem

Redeem points for exclusive merchandise, gift cards, or travel experiences!
Enjoy Additional Privileges with your Visa® Signature Card
CU Rewards Mall

Earn bonus points simply by shopping your favorite stores. Unlock bonus points by shopping through the exclusive CU Rewards Mall website at merchants like Kohl's, LL Bean and Glasses USA.

Amazon Store

Shop Amazon and use your points to make purchases! No redeeming points necessary. Simply connect to a collection of Amazon items, check the point value, and use your earned points to complete the purchase.

Travel Benefits

Earn points redeemable for travel. Select gift cards from a variety of airlines to suit your travel plans.
View Rewards through Online Banking
Once you are logged in to Online Banking, select your MHV Visa® Signature card from the main accounts screen. Doing so will direct you to your Credit Card portal where you can view your rewards point balance.
You may also view and redeem your points directly through CURewards.com
Please note: you will need to set up login credentials to do so.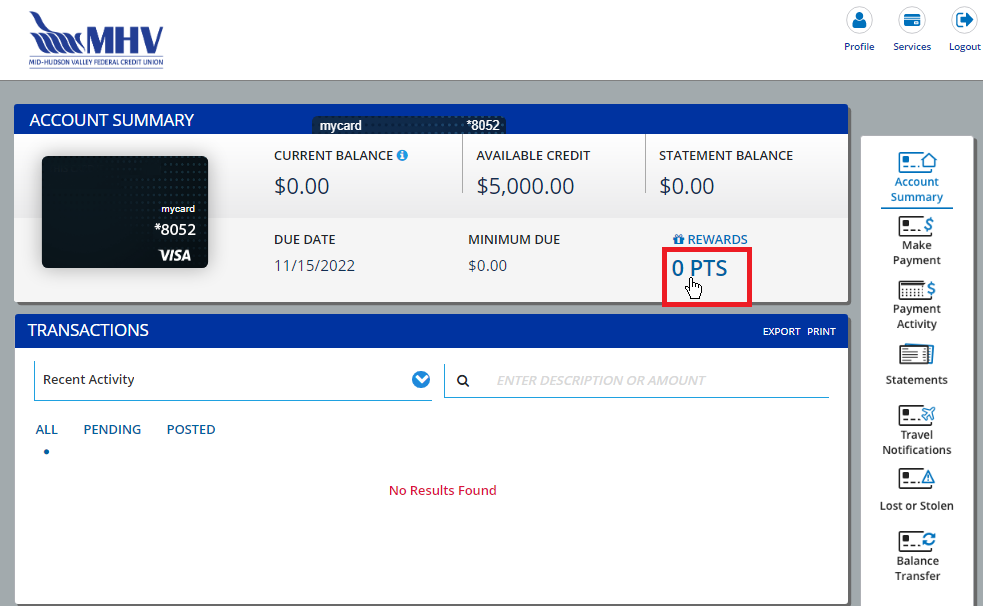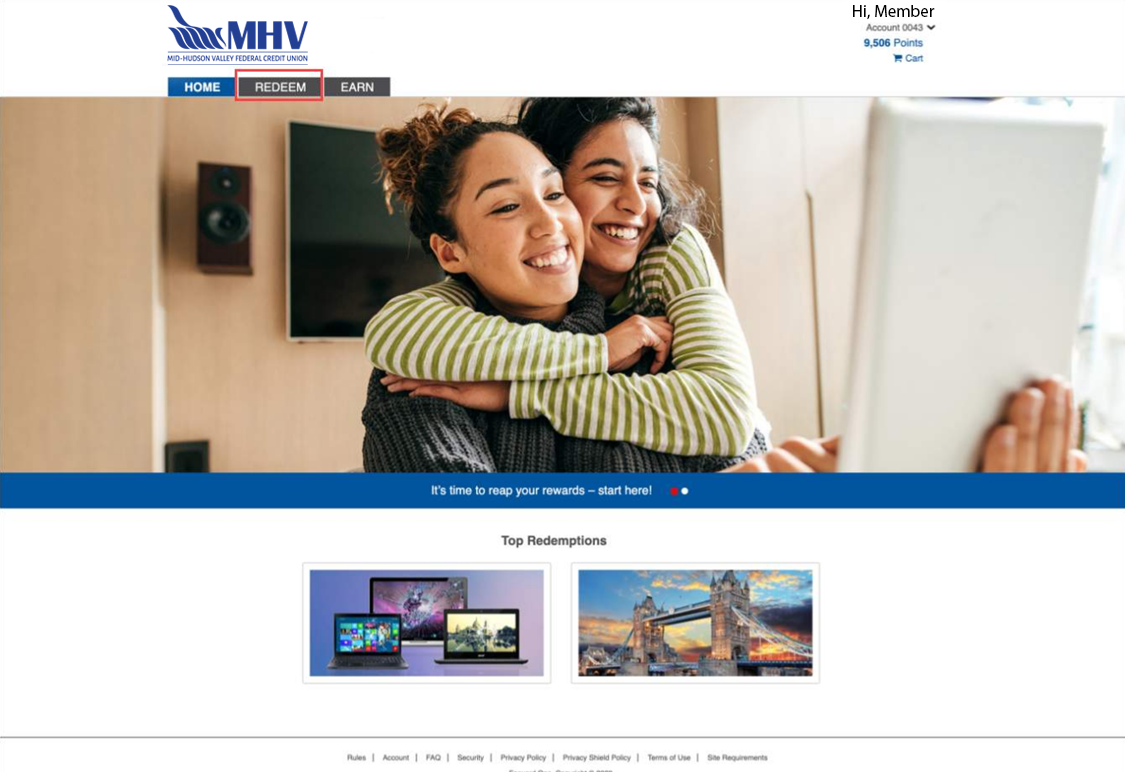 Redeem points through the CU Rewards portal
Clicking on your points in the Credit Card portal shown above will direct you to the CU Rewards website where you can redeem your points. Shop anything from electronics, outdoor, jewelry, and so much more! Are you looking to get away? Book travel now to top destinations around the world!