Family sitting in kitchen
Mortgage Loans
Your next home adventure starts here...
Get Pre-Qualified

Getting pre-qualified proves that you've already lined up financing and have the ability to go through with the sale, which makes you a more attractive buyer to sellers.

Get Pre-Qualified

Apply Online

You can apply within 15 minutes with our quick and easy online application. You can even upload documents through our portal.

Apply Now

Get Expert Answers

An MHV Mortgage Expert can answer any questions you have and will guide you through the entire mortgage process.

Ask a Question
Get Started Today
Fill out the form to start the mortgage process. A home loan expert will be in contact with you shortly.
30 Year Fixed Rate
7.125%
Interest Rate
7.593% APR*
20 Year Fixed Rate
7.125%
Interest Rate
7.377% APR*
15 Year Fixed Rate
6.625%
Interest Rate
6.791% APR*
Rates current as of 9/23/2023 
Choose the Right Mortgage
Fixed Rate Mortgage
A Fixed Rate (Conventional) Mortgage has monthly principal and interest payments that remain the same throughout the life of the loan (unless property taxes, insurance premiums or homeowners/condo association fees change). It is recommended for those that do not want their loan to fluctuate with market rates.
Adjustable Rate Mortgage (ARM)
An ARM has an interest rate that can change at designated intervals throughout the life of the loan. These rate changes are based on a financial index, and when these changes occur your monthly payment may increase or decrease. An ARM is recommended for those who want to take advantage of lower initial payments, those that expect to move before any rate increases, or for those who expect their income to rise.
State of New York Mortgage Agency (SONYMA)
SONYMA provides low interest mortgages to low- and moderate-income home buyers throughout New York State. This Mortgage offers several benefits including low interest rates, low down payment requirements, flexible underwriting guidelines, and down payment assistance. This Mortgage is recommended for first time home buyers.
5 Steps to Get Started
Get Prepared

There are a few ways you can get prepared. We'll guide you through some considerations before you apply.

Calculate

Use our calculator to determine your monthly payment.

Pre-Qualify

Getting pre-qualified will tell you how much you can borrow so you can shop for your new house with confidence.

Find a Home

An MHV Mortgage Expert can recommend a trusted Real Estate Agent to help you find and negotiate the price for your new dream home.

Final Walkthrough & Closing

The closing is the last step in buying and financing a home. At your closing appointment, the Mortgage is finalized and the title of the house is transferred to you. You officially become a home owner.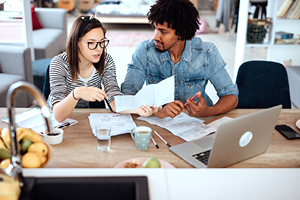 Save for a Down Payment
A down payment is the difference between the purchase price of the property and the mortgage loan amount. It is deducted from the total amount of your Mortgage and represents the equity or your ownership in the house. Down payment requirements vary depending on the type of Mortgage. For many shoppers, saving up a 20% down payment is not easy, but it can have many financial benefits and save you thousands of dollars in the long run. MHV offers financing options up to 97%.

Get Prepared: Set up an automated savings plan to make it easier to build toward your down payment goal. Automate savings by taking a portion of your paycheck and having it directly deposited into your savings account.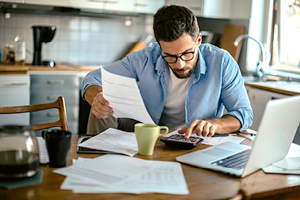 Credit Score
Your credit score is a mathematical assessment of the likelihood you will repay what you borrow. It is based on the information in your credit report, which tracks how well you pay and manage bills. Creditors typically check your score when deciding whether or not to approve your loan application. Scores range from 300 to 850, with a higher score being indicative of less risk.

Get Prepared: We recommend you check your credit report before applying for your Mortgage by visiting www.annualcreditreport.com.

Bonus: Your membership includes complimentary access to Financial Counselors that can review your credit report as well as answer questions about credit scoring, building a strong credit history and correcting any inaccuracies that appear. To speak with a counselor, call toll-free 888.456.2227.
FINDING, BUYING & FINANCING YOUR NEW HOME
Download our free guide, "Your Journey to Homeownership", to provide you with the knowledge you need to start on the path to homeownership. Whether you're buying your first or second home, we'll guide you through the process so you can feel confident and empowered to get started.
Download Guide
GET EVEN MORE WITH THESE 8 EMAILS
Want to really step up your home-buying game? Good, because all it takes is entering your email below. You'll get a series of 8 emails going into more detail about:
Debt-to-income – and how this ratio can mean you don't get a mortgage
Maintenance – and how much more it could add to owning a home
Realtors – and the tips they share with clients
Calculate Your Mortgage Payment
The PMI rate will vary based on credit score, down payment and other criteria.
Pre-Qualify for Your Mortgage
Getting a pre-qualification proves that you've already lined up financing and have the ability to go through with the sale, which makes you a more attractive buyer to sellers.
Have a Question? We'll Contact You
WHAT IS NEEDED FOR A MORTGAGE APPLICATION?
You may submit these documents through our Application portal:
Last 2 years W2's and 2 current paystubs evidencing at least 30 days of year-to-date income
Last 2 months bank statements for all savings and checking accounts
If self-employed: Last 2 years signed tax returns with all schedules
How Long Does it Take?
Grab this download for the steps of a mortgage application, estimated timeframes, and a list of required documents.
Meet Our Mortgage Experts
Our Mortgage Experts will help guide you through the entire mortgage process and recommend a trusted realtor.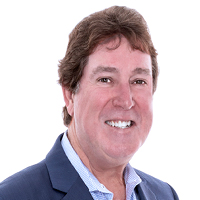 Bill Walsh
Mortgage Originator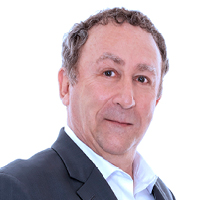 Guy Greco
Mortgage Originator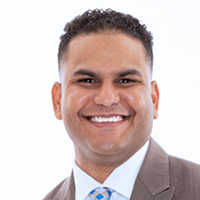 Jose Ortiz
Business/Mortgage Development Officer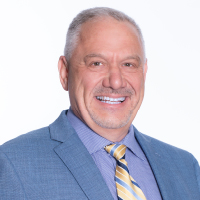 Tom McHugh
Mortgage Originator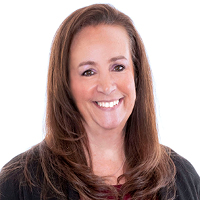 Denise Quinn
Mortgage Originator
Final Walkthrough & Closing
Before closing, it is recommended that you do a final walkthrough of the home to ensure its condition has not changed and that any features that were supposed to be included in the sale are still in place. On the closing day, the Mortgage is finalized, and the title of the house is transferred to you.
Here are some tips:
Ask Questions

Ask questions until you feel comfortable with everything.

Finalize Details

Determine who will conduct your closing, the location, time and date.

Set Expectations

Find out from the person who will conduct your closing what to expect at closing.

Secure Documents

Ensure you've received your Closing Disclosure three business days before closing.

Arrange Payment

Arrange your payment for the amount due at closing via wire transfer or bank check.

Confirm Payment

Confirm how your property taxes and homeowner's insurance will be paid each year.
Take all the time you need. You have a right to read and understand your closing documents, no matter how long it takes.
Good Quality of Service
They are very helpful and they offer very professional service. Every time I have a question about anything, it gets handled quickly and efficiently.

Sheila F.

MHV has easy access to local branches, extended hours teller machines, competitive rates on loans and mortgages, and easy loan application process. Good quality of service!

Matthew B.
Apply in less than 15 minutes
Commonly Asked Questions About Mortgages
Rates, terms and conditions subject to change without notice. All loans subject to credit approval. *APR=Annual Percentage Rate. All loans subject to approval. Rates, terms, and conditions are subject to change.