Your free PDF Download is also on its way to the email address you provided.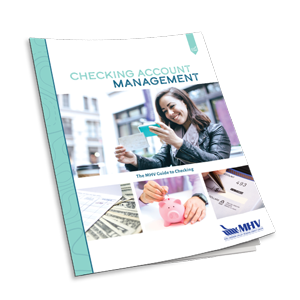 Check Out Our Latest Articles
Keep Your Debit Card Secure article photo

Fraud and Security

Want to Protect Your Debit Card from Fraud?

You want to keep your debit card (and your accounts) safe from fraud, right? Here are some tips you probably won't hear anywhere else.

Shocked man looking at papers

Saving and Budgeting

How Do I Avoid Checking Account Fees?

No one wants to pay fees for their Checking Account, right? So, why do financial institutions charge them? And what can you do about them?

Couple looking at statement

Lifestyle

Should We Have a Joint Checking Account?

Ah, the intertwining of finances! Of all the complexities of a relationship, this is perhaps the most delicate. Should you and your spouse or partner combine accounts into a joint checking account? Or should you keep them separate? To answer that, let's look at the top three pros and cons of establishing a joint account.