How serious is the threat of fraud?
Americans lost $8.8 billion to fraud in 2022. That's a 30% increase over 2021.* At MHV, we've stopped $1.3 million in check fraud alone – and that's just in the first eight months of 2023.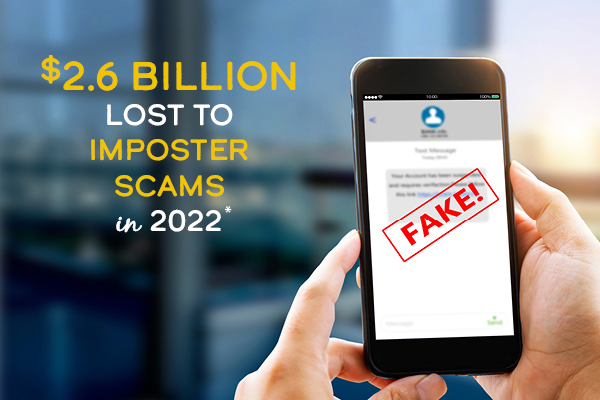 The threat is very real. In today's world, fraud attempts aren't a matter of if they happen to you but when. And while everyone has a personal responsibility to protect themselves, your financial institution also plays a part in ensuring your account's security.
Credit Union Commitment to Your Security
We recognize how critical fraud prevention is. In fact, "Safety & Soundness" is our first core value.
MHV has an entire team dedicated to protecting the security of the credit union as well as your individual assets. Our policies and procedures are structured to protect members from scammers and fraudulent activity.
Asset Protection Team
Leading MHV's battle against fraud is our Asset Protection team. This dedicated group of individuals work to identify and stop fraud, including:
Counterfeit money and checks
Compromised accounts
Internet, mail, and phone scams
Elder abuse
The Asset Protection team continuously works with staff, training them on the most recent fraud trends and emerging patterns. Behind the scenes, they're monitoring suspicious activity and working with members who are victims of fraud. They also provide member education on fraud prevention.
Did you know? Financial institutions can work collaboratively to mitigate fraud.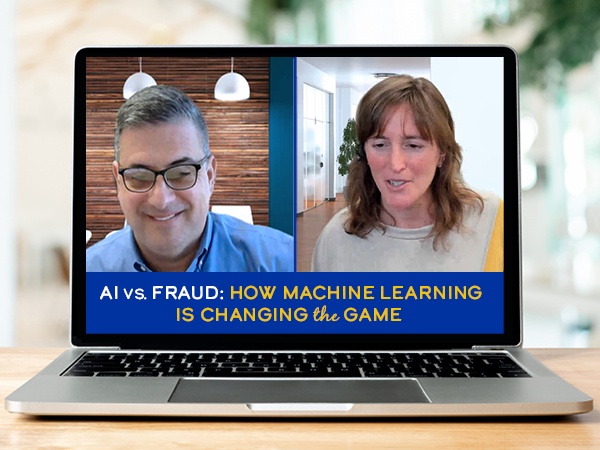 Account and Card Monitoring
Staff is trained to notice and report suspicious or unusual account behavior. They may place an extended hold on a check if they've seen a pattern of fraud with similar checks. Requesting identification before a transaction is another fraud prevention measure.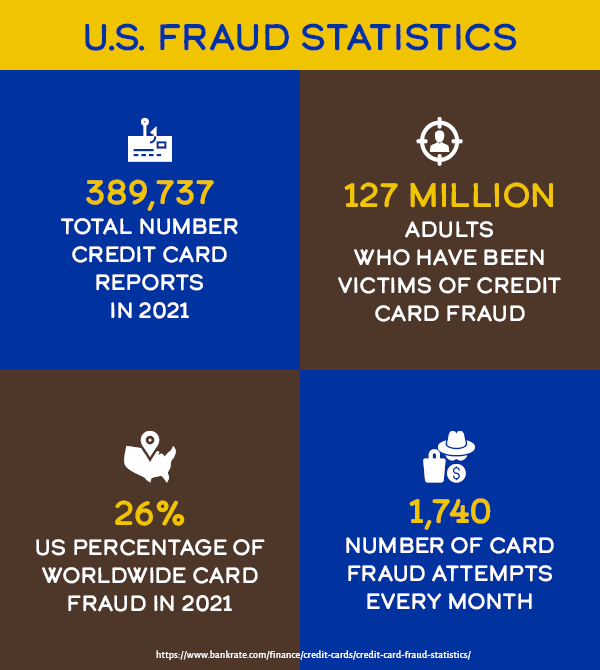 Visa® also provides fraud protection, watching credit and debit card activity for unusual charges. They will often suspend card usage if they flag a transaction until you verify it. This prevents any additional unauthorized charges from being made. Your debit and credit cards are automatically enrolled in fraud alerts, so you'll be notified if unusual activity is suspected.
Online Banking Security
It's no secret that people frequently rely on digital banking to manage their finances. But with digital banking comes additional security concerns. MHV relies on several tools to help keep your account safe, including Multi Factor Authentication. Members can set up alerts to help notify if a large withdrawal or low balance has occurred. Members can determine what dollar amount would work for them based on their activity.
These measures, and more, help prevent unauthorized access to your money.
Contact Center Security
The Contact Center is the primary point of contact for many members. In fact, they handle 1,000 calls per day on average. The staff's commitment to protecting you from fraud starts the minute your call connects. Verifying your identity on the call is critical. There are several methods our contact center relies on to authenticate you.
Once you're verified, the Contact Center can help you determine the legitimacy of transactions. If you're a victim of fraud, you'll be guided on next steps and given the contact information for the credit bureaus.
Protect Yourself Against Fraud
One of the most common fraud tactics is impersonation. You'll get a call, text, or email from someone pretending to work for your financial institution's fraud department, the IRS, a utility company, or any other legitimate business.
And they are very good at putting you into an emotional state – one that could lead to rash decisions.
Your best defense in this case is simply to pause. Ask yourself if the situation makes sense. Would the IRS ever ask you to send them gift cards? NEVER. The next step is simply to hang up or delete the text or email. If the fraudsters persist, continue to ignore them.
The best way for you to know if there is actually fraudulent activity is for you to proactively contact your financial institution.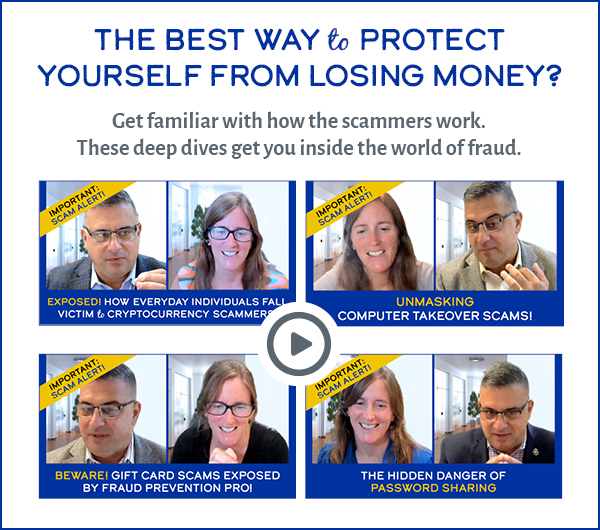 Other important preventative measures include:
Keeping complex passwords, without using the same password for multiple logins
Buying online from trusted, reputable online retailers
Monitoring your accounts
Checking your credit report annually
Other articles you may be interested in
Be aware to prevent fraud and scams

Fraud and Security

What are spoofing, phishing, vishing, smishing? From computer takeovers to gift cards, here are some of the most commons scams and how to protect yourself.

Keep Your Debit Card Secure article photo

Fraud and Security

You want to keep your debit card (and your accounts) safe from fraud, right? Here are some tips you probably won't hear anywhere else.

Couple looking worried

Fraud and Security

As we approach 2021, an estimated 74 million 'baby boomers' are approaching retirement age and for the next 20 years, nearly 10,000 people a day will turn 65 years old; it is important to recognize two facts as we look at those statistics.