From palm trees to pine trees, vacations look different for everyone. But one thing stays the same: paying for a trip can take away from the fun of it. Vacations don't have to break the bank, though. Here's how to get away on a tight budget:
1.
Get clear on your priorities and expectations
You want to get away. But where? And what do you want to experience? Scrolling through Instagram or pinning dream destinations is fun…but don't set yourself up for an experience you can't afford.
That's not to say you can't have a good time, see and do amazing things, and create wonderful memories. You can – even on a budget. But it does mean that you should go into your vacation planning with realistic expectations of what you can and cannot afford.
Step one to planning your vacation: figure out the kind of vacation you want. Beach, mountains, or something in between? Relaxing or action-packed? Low-key or fancy? Once you know the kind of vacation you want, you can start setting expectations and doing research.
"People want to go to Australia or Italy or Mexico. They haven't figured out where they want to go and it's hard to plan when you don't have an idea of where to travel." Marjorie Fucilo, Travel By Marjorie
If you picked a fancy beach vacation, research how you can do that without financing two weeks in Tahiti. Understand that "fancy" doesn't have to mean 5-star dining each night. Pick two nicer restaurants and treat yourself to a new, dressy outfit to wear. Instead of blowing your budget on luxury digs, buy a bottle of champagne or some good cheese to enjoy while you relax in the room of your budget-friendly accommodations.
TRY THESE MORE AFFORDABLE ALTERNATIVES TO HOT TRAVEL DESTINATIONS*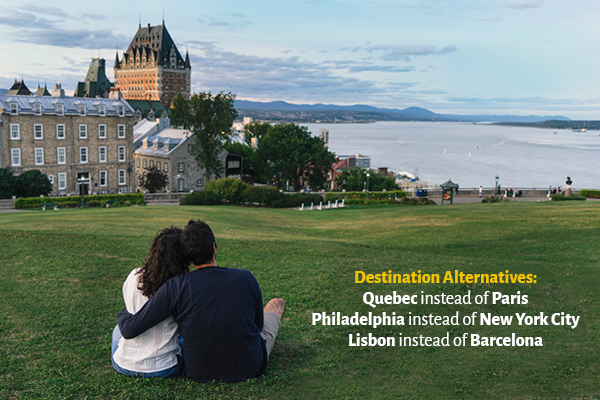 If there's something you absolutely want to check off your bucket list, plan your vacation around that to avoid the feeling of being "let down" the other days. Look into other, smaller activities you can do. Use the next day to make a video documenting your experience. Or come up with affordable ways to celebrate it (best selfie contest, anyone?) while you're away.
Perhaps most importantly, plan the vacation for you. Not for what will look good or what you think will be enviable. Don't build your expectations on someone else's highlight reel.
2. Take advantage of the off-season
Traveling during the off-season can save big bucks on airfare, lodging and rental cars. But it has its downside, too. Off-season is "off" for a reason.
Because there's less demand during off-season, hotels and airlines drop prices to fill spots. According to GoBankingRates, you can save anywhere from 20-60% by traveling in the off-season. That's a huge savings. So what's the downside? Nature, typically.
OFF-SEASON TRAVEL PLANNER

Most travel experts note, though, that travel patterns may change in a post-pandemic world. Keep that in mind as you plan your vacation. And if you have school-aged kids, it can be hard to travel anytime outside of summer or holidays – which are two the most expensive times for flights and hotels. Check out our additional tips, including the option for shorter trips, to help plan for those vacations.
3. Explore alternative lodging
Not feeling a yurt just yet? You don't have to go that extreme when you consider your lodging options. (And if you don't know what a yurt is, picture a large, portable tent structure.) But it is important to weigh hotels and rental homes when selecting your lodging.
Nowadays, home-away-from-home sources like AirBnb and VRBO are mainstream. But don't write off a hotel stay without breaking down the actual costs.
CLEANING FEE VS EATING OUT
Typical cleaning fees at a home rental can run anywhere from $25 to $140 or more, depending on the size of the house and the market conditions where you're staying. Before you decide that's too much, calculate how much you're saving by having a place to cook some meals and keep snacks and drinks on hand. You may find the savings still outweigh the cleaning cost.

AMENITIES
Most destination hotels include amenities like a pool or gym. While there are rental homes with pools, not many include an in-home gym. When weighing your lodging options, keep these factors in mind, including how they could impact your budget. For example – if you don't have a pool onsite, are you going to end up spending more on entertainment?

ONE ROOM VS MANY
If you're traveling with a large group, it may be more economical to rent a house with several bedrooms – and plenty of space to decompress when you have to – than to book several hotel rooms. In this situation, call the hotel and see if they offer group rates. Once you have that information, you can determine which is more affordable.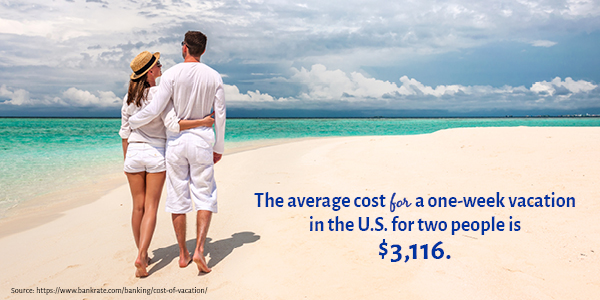 4. Opt for shorter trips
Sure, two weeks in paradise sounds heavenly. But if you're trying to maintain a budget, you can pack a lot of fun into a few days or less. Check out these long-weekend destinations.
Washington, DC – With so many museums in such a small area, you can plan a jam-packed long weekend here. Bonus: the national museums are free.
Boston, MA – From baseball to history to shopping, Boston has something for everyone.
Wildwood, NJ – Enjoy the beach and boardwalk, then head to Cape May the next day for a completely different atmosphere.
Austin, TX – Great year-round weather and a mix of urban and outdoorsy, Austin's unique vibe makes for a great, quick escape.
Lake George, NY - Shop, swim or boat your days away. Or try your hand at an adventure course.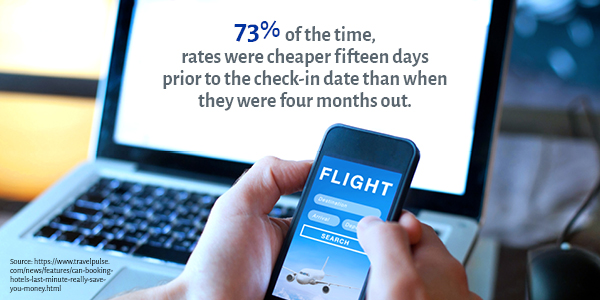 Shorter trips are often easier to plan and – if you budget well – could mean more getaways each year. They're also a great way to explore a new area without committing a full week.
5. Jump on last-minute deals
Last-minute getaways could save you a little money. Timing is key. Wait too long, and you may end up paying more. According to various travel experts and data, the magic window seems to be 48 hours to 15 days before you plan to check in.**
If you have a window of time, use websites like RedWeek.com or LastMinuteTravel.com to search for available locations.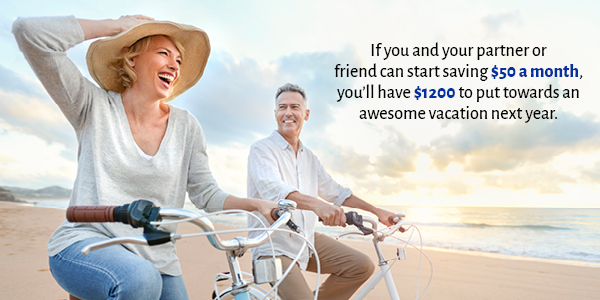 But how do you pay for a last-minute trip? One option: keep a special savings account specifically for travel. You can set up an automatic deposit every month or with every paycheck. Then, if a deal pops up, you have money to use towards it. A travel savings account is also a great idea in general. Fund it throughout the year and use it to finance your getaways.
6. Maintain your budget while you're away
Yay! You've saved up the money, done the research and booked the trip. There's no better feeling than vacation – until you overspend on meals, excursions, or souvenirs. Getting away is half the battle. Maintaining your budget once you're there is the other half. Check out these apps to help you stay in control of your vacation spending.
Trip Expense Manager. Good for group or solo travel. This app allows you to track trip expenses and who's contributed for what during group travel. You can also note places you want to visit. This app is available in the Google Play Store
Tripcoin. Keep track of your spending against your budget. You can create as many trips as you want and export the data. No internet connection is required to use the app. It's available in the App Store.
TravelSpend. Add expenses as you go to help you stick to your budget. Share the trip with your travel companions to split costs. Available in the App Store and the Google Play store.
*https://www.tripstodiscover.com/cheaper-alternatives-to-top-vacation-destinations/
**https://www.gobankingrates.com/saving-money/travel/is-it-cheaper-to-book-a-hotel-last-minute/
Other articles you may be interested in
Man thinking about money

Lifestyle

Budgeting is great, but it's not going to fix deeply rooted money habits. Discover the transformative potential of financial mindfulness. From mindful spending habits to emotional intelligence in money matters, get the insights you need to rewrite your money story.

There's no denying that FinTechs (digital-only banks) are gaining popularity. But are they better than banks or credit unions?

Couple managing financial stress

Lifestyle

Can you imagine a completely stress-free life? Neither can we. But there are ways to manage your stress – especially when it's financial stress – that can make your day-to-day a little easier.