October 19, 2023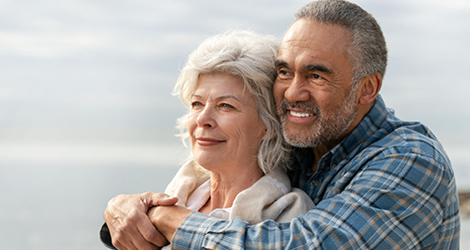 Planning for retirement is never easy, and maneuvering through Medicare rules and regulations is another step in an already confusing process.
Here's an opportunity to attend a valuable education seminar on this important topic
at no cost or obligation.
You'll find out more about Medicare rules and regulations and discuss the role they play in the process of retirement. You'll learn the answers to your Medicare questions, including:
Medicare basics and the differences between Parts A, B, C, and D
Tips for choosing your coverage and enrolling in Medicare
How to consider health care costs when planning your retirement income
Location: Webinar
Date: Thursday, October 19
Time: 6:00 PM
Presented by: Travis Stanley from CUNA Mutual Group
Register Now
There is no assurance that the techniques and strategies discussed are suitable for all investors or will yield positive outcomes.
The purchase of certain securities may be required to effect some of the strategies.
This workshop is educational only and is not investment advice. If you need advice regarding your financial goals and
investment needs, contact a financial advisor. CUNA Mutual Group is the marketing name for CUNA Mutual Holding Company,
a mutual insurance holding company, its subsidiaries and affiliates, these entities and Travis Stanley are not affiliated with LPL
Financial. Annuities are issued by CMFG Life Insurance Company (CMFG Life) and MEMBERS Life Insurance Company
(MEMBERS Life) and distributed by their affiliate, CUNA Brokerage Services, Inc., member FINRA/SIPC, a registered broker/dealer
and investment advisor, 2000 Heritage Way, Waverly, IA, 50677. CMFG Life and MEMBERS Life are stock insurance companies.
MEMBERS® is a registered trademark of CMFG Life. Investment and insurance products are not federally insured, may
involve investment risk, may lose value and are not obligations of or guaranteed by any depository or lending institution.
All contracts and forms may vary by state, and may not be available in all states or through all broker/dealers