Is this guide worth it?
If you're anything like us, you've downloaded guides before. And been underwhelmed with what's inside. So here's a sneak peak of what you'll get: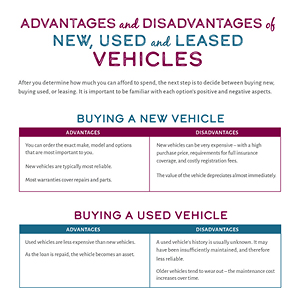 Comparisons between new, used and leased cars and trucks –
so you can narrow your search to the kind of purchase that's
right for you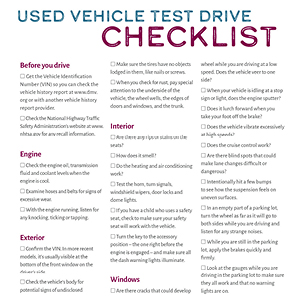 The used car test drive checklist – rock your test drive with
confidence, knowing exactly what to look for
UNLOCK EVEN MORE CAR-BUYING SMARTS
Want to really step up your car-buying game? Good, because all it takes is entering your email below. You'll get a series of 8 emails going into more detail about:
Your credit - and how to influence it
Your monthly payment - and how to estimate it
Your car insurance - and how to lower it
Get the emails!
We hate spam as much as you. And we'll never sell or share your email address.