Woman cutting credit cards
Personal Loans & Lines of Credit
No hidden fees. Fixed rates
Pay less to borrow with MHV
No pre-payment penalty
Ready to pay your Personal Loan off? Go ahead. We never charge a pre-payment penalty.
No application or origination fees
That's right – we're not going to charge you to apply for your Personal Loan. As a not-for-profit credit union, we try hard to eliminate fees.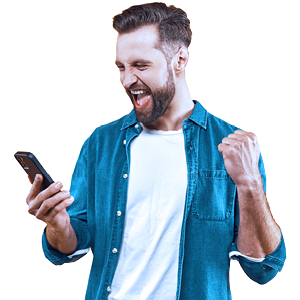 Get your funds fast
No need to wait. You can get your funds as quickly as one business day.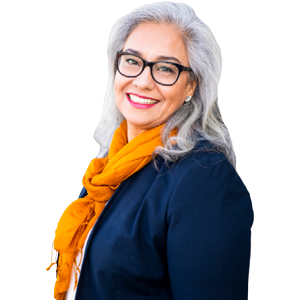 Use a Personal Loan to fit your needs:
Consolidate Debt

Erase credit card debt and save hundreds on interest charges.

Home Improvement

Renovate and refresh without tapping into your home's equity.

Medical

Avoid charging unforeseen medical expenses to higher interest rate credit cards.
Vacation

Make that dream destination a reality!

Tuition

Put higher education within your reach.
ARE YOU PAYING MORE THAN 16%?
COMPARE AN MHV PERSONAL LOAN VS. A CREDIT CARD
| | MHV Personal Loan | High-Interest Credit Card |
| --- | --- | --- |
| Balance | $10,000 | $10,000 |
| APR | 8.74% | 20.40%** |
| Monthly Payment | $316.23 | 324.61 |
| Time to Pay Off | 36 Months | 44 Months |
| Fees | No Fees | Up to 5% Transfer Fees |
| Interest | $1,384.39 | $4,282.91 |
| Savings | $2,898.52 | N/A |
Get Started in 4 Simple Steps
Compare

Consider how you may use your personal loan. Is a personal loan or line of credit a better option for you?

Calculate

Estimate your monthly payment. Personal Loans offer one low, fixed monthly payment.

Apply

Loan amounts range from $500 to $25,000. Apply online in less than 10 minutes or visit your local branch.

Get Your Funds

Start and finish your application all online and get your funds as soon as one business day. It's that easy!
COMPARE OUR PERSONAL LOAN OPTIONS
RATES AS LOW AS
Personal Loan
Ideal for those looking to borrow money for a one-time expense with no hidden fees. You'll receive the total amount of your loan as a lump-sum with a fixed interest rate and a fixed monthly payment.
8.74%
APR*
Line of Credit
Looking for a source of cash to use as you need it? A Line of Credit (LOC) gives you the ability to access funds only as you need them, either for emergencies, overdraft protection, or small projects, all with no hidden fees.
12.99%
APR*
Debt Consolidation
Debt consolidation loans allow you to combine higher-rate balances into a single payment with a fixed rate and no hidden fees. Perfect for getting ahead of higher-rate credit card debt.
8.74%
APR*
*APR = Annual Percentage Rate. Rate available to member in good standing, based on credit qualifications, approved starting August 14, 2023 for loans from $500 and to $25,000. Rate reflects .25% discount for automatic payments from your MHV savings or checking account. As an example, a 36-month term with a fixed rate of 8.74% APR would result in an estimated payment of $31.62 for each $1,000 financed. Subject to change or terminate at the discretion of MHV. Federally Insured by NCUA.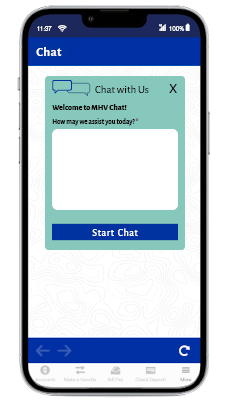 Not sure which loan is right for you?
Chat with one of our loan advisors to answer any questions you have!
Or call us at 845.336.4444
CALCULATE YOUR MONTHLY PAYMENT
Estimate Your Monthly Personal Loan Payment Use our Personal Loan Calculator to estimate your monthly loan payment based on the amount you want, desired term and interest rate.
GETTING A PERSONAL LOAN IS QUICK & EASY
Or call us at 845.336.4444
Wonderful People
I've been a member for 40 plus years and have never had an issue with anything at MHV.

Gary B.

I love the ease of banking close to home, the many opportunities to get loans, and the wonderful people who work at the branches.

Angela M.
Commonly Asked Questions About Personal Loans
In person – visit any Branch location to make a payment. Payments can be made at the teller line or with the Personal Tellers.

Over the phone - We can easily transfer funds from your MHV accounts to pay your loans with us. We also accept payments from non-MHV accounts via debit card or ACH. Please note there is a fee for payments made via debit card or ACH. Please see our Fee Schedule.

Online - To schedule one-time or recurring payments to an MHV Loan or Mortgage:

From an MHV account, simply click Move Money > Make or Schedule in Online Banking or tap Transfers in the MHV Mobile App. You can also tap More and use the quick link at the top of the screen in the MHV Mobile App.
From a non-MHV account, simply click Move Money > Pay my MHV Loan in Online Banking or navigate to Pay my MHV Loan in the MHV Mobile App.

Yes, by setting up automatic payments from your MHV Checking or Savings Accounts. This qualifies you for a 0.25% discount.

Please visit our Rates Page to see our current rates.