Middletown Branch
360 Route 211 East
Middletown,
NY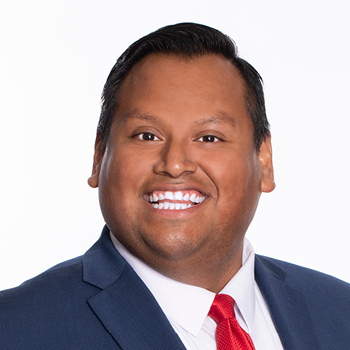 Leo Soriano
Branch Manager
"Hello my name is Leo and I am the Middletown Branch Manager. Our team would like to welcome you to our location, here we are committed to delivering exceptional experience for every member every time. At MHV, our members are our priority, we want to know you beyond your membership, and we want to create everlasting relationships. We offer a tailored service based on your specific needs and strive to deliver the best financial solutions and guidance. The most rewarding part of our job is that as we serve our members and our communities, we are changing lives a day at a time!"
Lobby Hours
Monday
Sep 25
9:00 AM - 5:00 PM
Tuesday
Sep 26
9:00 AM - 5:00 PM
Wednesday
Sep 27
9:00 AM - 5:00 PM
Thursday
Sep 28
9:00 AM - 5:00 PM
Friday
Sep 29
9:00 AM - 5:00 PM
Saturday
Sep 30
9:00 AM - 2:00 PM
Personal Teller Hours
Monday
Sep 25
8:00 AM - 8:00 PM
Tuesday
Sep 26
8:00 AM - 8:00 PM
Wednesday
Sep 27
8:00 AM - 8:00 PM
Thursday
Sep 28
8:00 AM - 8:00 PM
Friday
Sep 29
8:00 AM - 8:00 PM
Saturday
Sep 30
8:00 AM - 8:00 PM
Sunday
Oct 01
9:00 AM - 6:00 PM
See What Mid-Hudson Valley Has To Say About Us
I had a very positive experience at MHVFCU. All the questions I had were answered. My auto loan process was easy. Leonel (Middletown NY Location) was amazing. Professional, Friendly, knowledgeable and patient. I would recommend MHVFCU.

The staff are friendly and considerate. Very kind people.

I've had an account with MHVFCU since 1992, Carmen at the Middletown has provide the best service I've ever received. It's employees like her that keep me coming back!
We've Helped Hundreds of Thousands in the Mid-Hudson Valley.
How Can We Help You?
PERSONAL LOANS & LINES OF CREDIT
The best personal loan in the Mid-Hudson Valley.
Whether you're looking to borrow money for large expense or consolidate higher rate
debt into one fixed payment, our low rate personal loan only takes minutes to apply.
No Application or Origination Fees

No Pre-Payment Fees

Typically Same Day Funding
Not sure which loan is right for you?
Chat with one of our loan advisors to answer any questions you have!
Or call us at 845.336.4444
Personal Loan rates range from a minimum of 8.74% to a maximum of 16.25% APR with terms ranging from 1 month minimum to 60 months maximum. Advertised rate based on credit qualifications. Rates will generally be higher for longer-term loans. No application or pre-payment fees apply. For example: 36 monthly payments of $31.62 per $1,000 borrowed at 8.74% will have a total cost of $1,138.41. Personal Loan refinances are not applicable with promotional rates.
USE A PERSONAL LOAN TO FIT YOUR NEEDS
Consolidate Debt

Erase credit card debt and save hundreds on interest charges

Vacation

Make that dream destination a reality!

Home Improvement

Renovate and refresh without tapping into your home's equity

Tuition

Put higher education within your reach.

Medical

Avoid charging unforeseen medical expenses to high interest rate credit cards

Wedding

Finance the celebration of a lifetime!
trophy cup image with Exciting News banner

MHV One of Top 5 Credit Unions in State

We are very excited to announce that MHV has been named one of the 5 best credit unions in New York State by Forbes.

Picture of Jonathan Cilley

MHV Names New Chief Technology Officer

We are excited to welcome Jonathan Cilley as MHV's Chief Technology Officer!

MHV Names New Chief Technology Officer

Mid-Hudson Valley Federal Credit Union Announces Scholarship Winner

MHV announced that Brook Pociask has been awarded its Annual Scholarship.